On August 26, the three-day "2022 Guangzhou International Emergency Safety Expo" (referred to as "2022 Guangzhou Emergency Expo") ended successfully in Guangzhou Pazhou Poly World Trade Expo!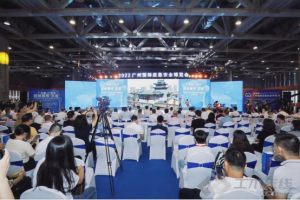 In just 3 days, the 2022 Guangzhou Emergency Expo has achieved fruitful results in discussing the high-quality and healthy development of the industry, showing the achievements of emergency management construction in the new era, promoting domestic and foreign business docking transactions, enhancing the construction of corporate brand culture, and popularizing emergency safety knowledge and skills.
Sponsored by the Guangdong Provincial Safety Production Committee and the Guangdong Provincial Emergency Management Department, and organized by the Guangzhou Municipal Safety Production Committee and the Guangzhou Municipal Emergency Management Bureau The publicity of the "Five Progress" work is linked with the 2022 Guangzhou Emergency Response Exhibition, and supporting the social rescue force skills performance and safety publicity theme cultural program, from safety value, safety ethics, safety recognition, safety willingness, safety awareness, safety knowledge and safety skills, etc. In terms of safety publicity, the "Five Progress" work will be solidly promoted to further enhance public risk prevention, safety emergency awareness and self-rescue and mutual rescue capabilities, create a good atmosphere for the whole society to pay attention and participate in the whole people, and strive to improve the ability of social participation, the quality of safety of the whole people and the overall social integrity. safety level.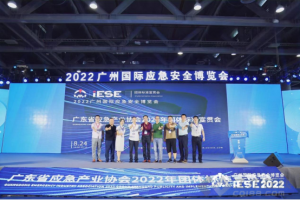 This exhibition brings together nearly 600 companies from 9 major emergency safety fields, including emergency equipment, fire safety, industrial explosion-proof, epidemic prevention, water rescue, emergency informatization, forest fire prevention, underground integrated pipe gallery, and meteorological three defenses. With an area of 50,000 square meters, many leading enterprises in emergency safety gathered to bring many latest innovative products to the industry. The number of visitors reached 33,727, and a total of more than 120 media participated in the report.
A total of 1,620 new products and 390 cutting-edge technologies were unveiled at this exhibition. Speaking of small things, they are a hard hat, a protective suit, an evacuation light, a fire hydrant, a rescue boat, and a rescue vehicle that can be seen everywhere in our daily life. Escort; in general, it covers new technologies and new products in the fields of emergency management, safety science, education and training, safety prevention, monitoring and early warning, disposal and rescue, etc. It is to improve the early warning, response and disposal capabilities of various disasters and disasters. The overall safety awareness and safety literacy of the whole society, and the industry of building a smart and safe city.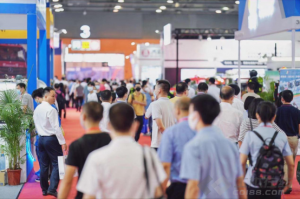 According to the on-site statistics of this exhibition, during the 3-day exhibition period, the cumulative intentional transaction volume of both suppliers and sellers reached 2.3 billion yuan, which greatly promoted the rapid recovery of the emergency industry market in South China and even the whole country, and was evaluated by exhibitors as an international leader in the field of emergency safety. sex flagship show.
In the next ten years, Guangzhou Emergency Expo will not forget its original intention, undertake its mission, and build a comprehensive exhibition service platform that serves the government, the market, and enterprises. , to help Chinese emergency brands to go overseas, to shape new advantages in international cooperation and competition of Chinese emergency corporate brands, and to create a world-class exhibition with global influence.
---
Post time: Sep-15-2022