INTERSCHUTZ 2022 came to a close last Saturday after six days of a tight trade fair schedule.
Exhibitors, visitors, partners and organizers all had a positive attitude towards the event. In the face of increasing natural disasters and humanitarian crises, and after a seven-year hiatus, it is time to come together again as an industry and strategize for future citizen protection.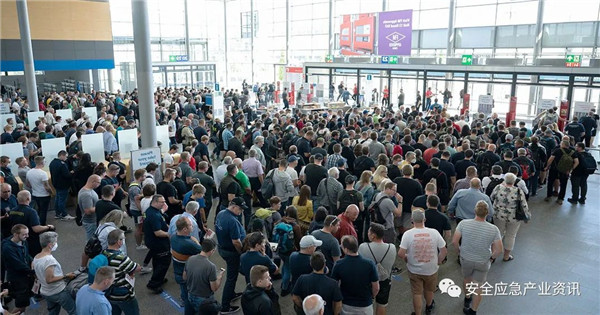 Against the backdrop of escalating threat scenarios, INTERSCHUTZ is being held as an offline physical exhibition for the first time in seven years," said Dr. Jochen Köckler, Chairman of the Board of Directors of Messe Hannover. Discuss solutions and expand international networks. Therefore, INTERSCHUTZ is not just an exhibition – it is also a shaper of sustainable safety architectures on a national and global scale.
In addition to the high level of internationalization, more than 1,300 exhibitors from more than 50 countries and regions are full of praise for the quality of the exhibition audience.
The 29th German Fire Fighting Days of the German Fire Brigade Association (DFV) took place in parallel with INTERSCHUTZ 2022, which shifted the theme of the fire department from the exhibition hall to the city center with a plethora of activities. Dieter Roberg, Chief of the Hannover Fire Brigade, said: "We are excited about the event in the city centre and the huge response at INTERSCHUTZ itself. It is also fascinating to see the technological developments that have taken place at INTERSCHUTZ since 2015. We feel Proud that Hannover has once again been able to host German Fire Day and INTERSCHUTZ, making it the 'City of Blue Light' for a full week. We are very much looking forward to the next Hannover International Fire Safety Exhibition in Hannover."
The core theme of the exhibition: digitalization, civil defense, sustainable development
In addition to civil protection, the core themes of INTERSCHUTZ 2022 include the importance of digitalisation and robotics in emergency response. Drones, rescue and firefighting robots, and systems for the real-time transmission and evaluation of images, videos and operational data were all on display at the show. Dr. Köckler explained: "Today, fire departments, rescue services and rescue organizations cannot do without digital solutions, which make operations faster, more efficient and above all safer."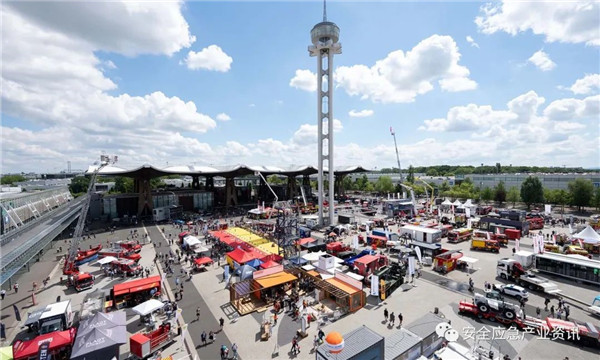 For the devastating forest fires in Germany and many other places, INTERSCHUTZ discusses forest fire fighting strategies and shows the corresponding fire engines. Experts predict that in the next few years, global climate change will increasingly lead to a situation in Central Europe similar to that of more countries in the South. Natural disasters know no borders, which is why it is more important than ever to build networks, exchange experiences and develop new concepts of civil protection across borders.
Sustainability is the third key theme of INTERSCHUTZ. Here, electric vehicles can clearly play a bigger role in fire departments and rescue services. Rosenbauer presents the world premiere of "Electric Panther", the world's first electric airport fire truck.
Next INTERSCHUTZ fair & new transition model for 2023
The next INTERSCHUTZ will take place in Hannover from June 1-6, 2026. In order to shorten the time to the next edition, Messe Hannover is planning a series of "transition models" for INTERSCHUTZ. As a first step, a new exhibition supported by INTERSCHUTZ will be launched next year. "Einsatzort Zukunft" (Future Mission) is the name of the new exhibition, which will take place in Münster, Germany, from May 14-17, 2023, in conjunction with the summit forum organized by the German Fire Protection Association vfbd.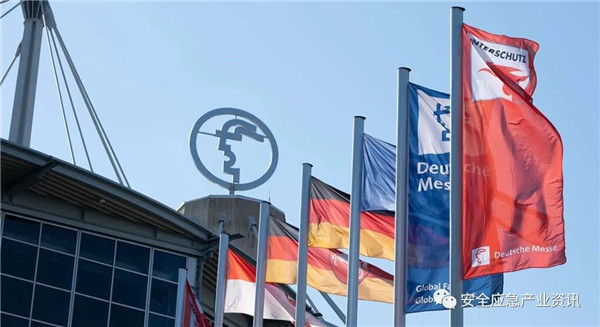 ---
Post time: Jul-19-2022